Recognising Women Award Winners on International Women's Day
Historically women artists have not received the same recognition as men and on International Women's Day in 2018 we are delighted that over half of the artists exhibiting in the RSW 137th Open Annual Exhibition are women.    This same parity can be seen in the number of women artists who are RSW Members and in the membership of the RSW Council.
Over half of the awards were won by women artists, several of whom are recent graduates, and to recognise this day and their achievements here are three more of the winners.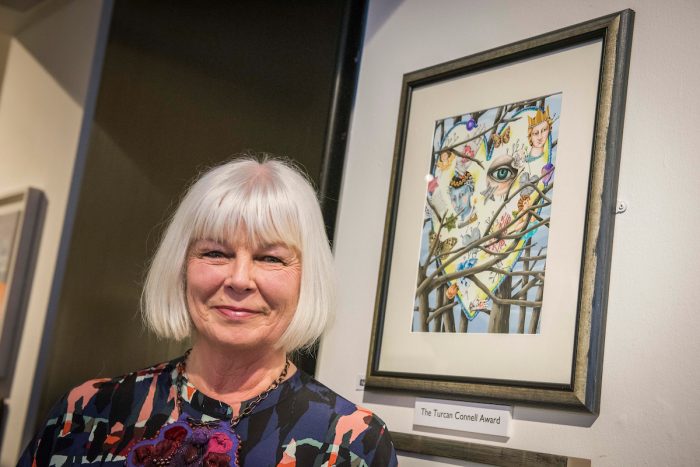 Ruth Stiven (above), who lives in St Andrews, won the £250 Turcan Connell Award.  In her paintings she celebrates pattern bringing together manmade and natural objects into still life compositions with an element of mystery.
Ann Wegmüller RSW RWS (below), based in Perthshire, won the City of Glasgow College Award for her work 'Winter Garden' which will be purchased by the City of Glasgow College Art Foundation for the college collection. Talking about the painting she said "I often look at my garden in winter to think about the coming spring. The thawing of the last of the snow reveals its basic plan with its shapes and patterns. It is another garden full of its own colour. I do like these winter colours that are surprisingly strong. The red and yellow ochre's particularly against the grey of the sky are what motivates me to paint."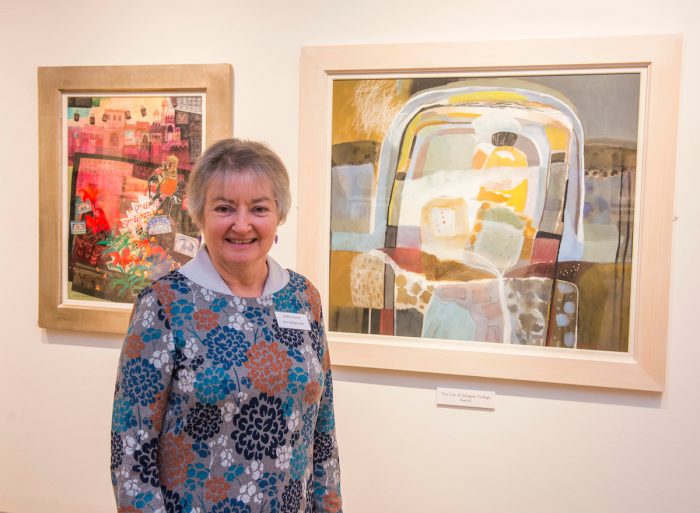 The new Alison Prosser Award was won by Fiona Macintyre RSW (below), who is based in Badachro in Wester Ross.  She won for her painting 'Winter in the Wee Bay' inspired by the ever-changing Scottish landscape and seascape.