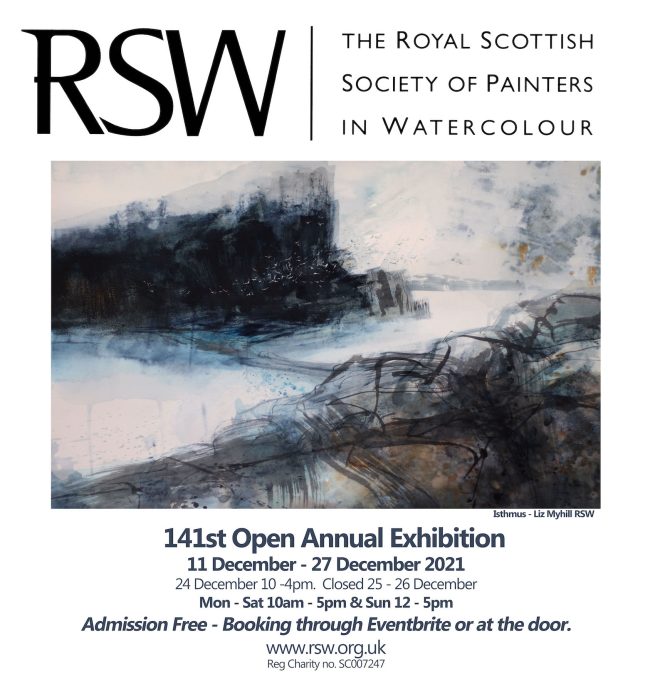 The RSW 141st Annual Exhibition
RSA Upper Galleries Edinburgh, December 11th – 27th 2021
Free Entry – Tickets now available!
Opening times
Mon – Sat: 10am – 5pm daily
Sun: Noon – 5pm
(December 24th: 10am – 4pm)
Please note that the exhibition is closed on 25th & 26th December
Please book tickets at: https://www.eventbrite.co.uk/e/rsw-141st-annual-exhibition-tickets-200753879257
Booking is also available at the door.
All exhibition details are subject to covid 19 restrictions
---
Open Entry  for the 141st Exhibition is still possible!
Hand-in November 28th & 29th 2021
Schedules and information pack available on our Exhibition Schedules page
https://www.rsw.org.uk/rsw-exhibitions/exhibition-schedules 
The RSW is the only Society dedicated to promoting watercolour painting in Scotland.
We are an artist led, Scottish charity and are delighted and honoured that HRH The Prince Charles, Duke of Rothesay is our Royal Patron.