The RSW 141st Annual Exhibition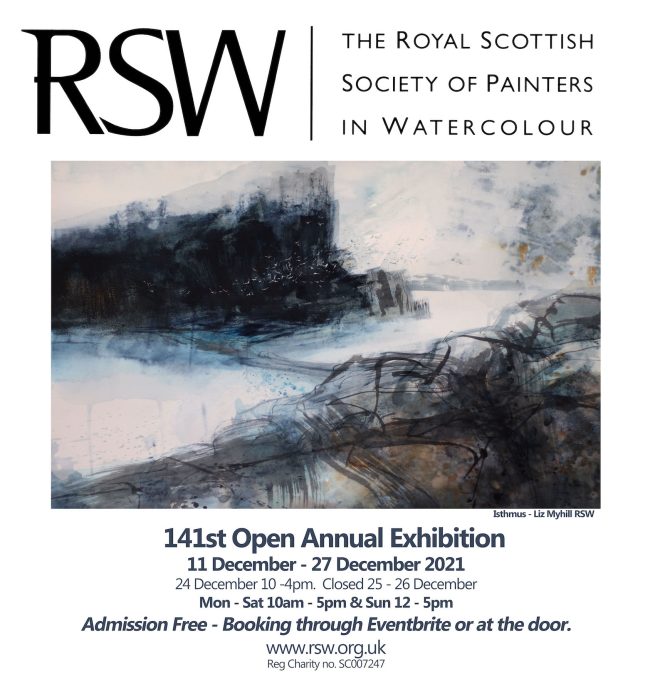 RSA Upper Galleries Edinburgh, December 11th – 27th 2021
Free Entry – Tickets now available!
Opening times:
Mon – Sat 10am – 5pm daily
Sun Noon – 5pm
(December 24th 10am – 4pm)
(Please note that the exhibition is closed on 25th & 26th December)

Tickets
Please book tickets at: https://www.eventbrite.co.uk/e/rsw-141st-annual-exhibition-tickets-200753879257
Booking is also available at the door.
All exhibition details are subject to covid 19 restrictions.