RSW visit and exhibition at City of Glasgow College
Janet Melrose and myself were invited to have a joint exhibition to represent the RSW and to talk to students.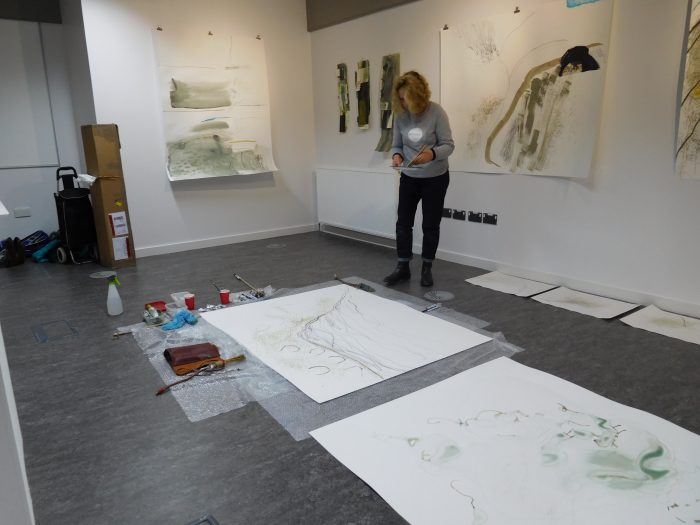 On Tuesday 4th September we went to Glasgow to set up our exhibition with the help of some graduates.
Janet had some new work on large pieces of paper and I had some framed pieces from my RSW Lewis Residency trip. I also put up drawings and construction pieces that were a spin off from my trip there.
There were  also had two display cases to fill.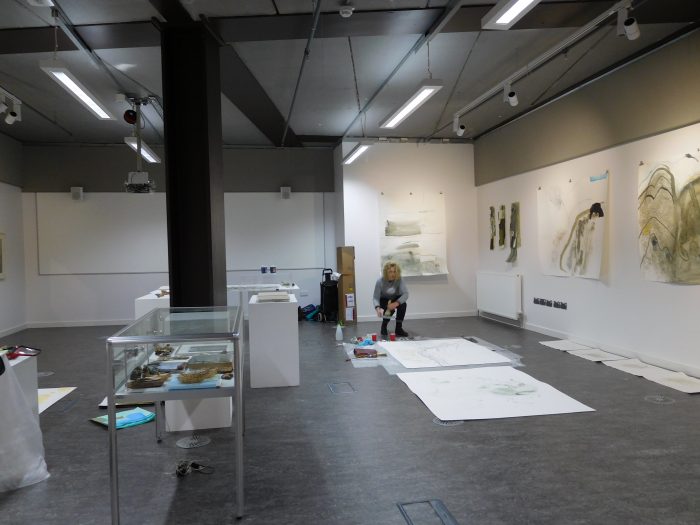 It was great to get help and to meet staff from different departments and there was also some interest from passing students on their way to various projects. They came from Fine Art, Contemporary Art Practice, Stained Glass, Cabinet Making and Graphics and Photography. They were at all stages and all ages so their questions were very interesting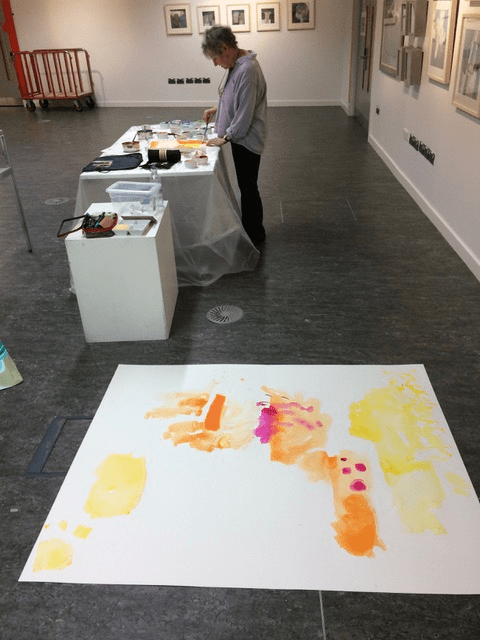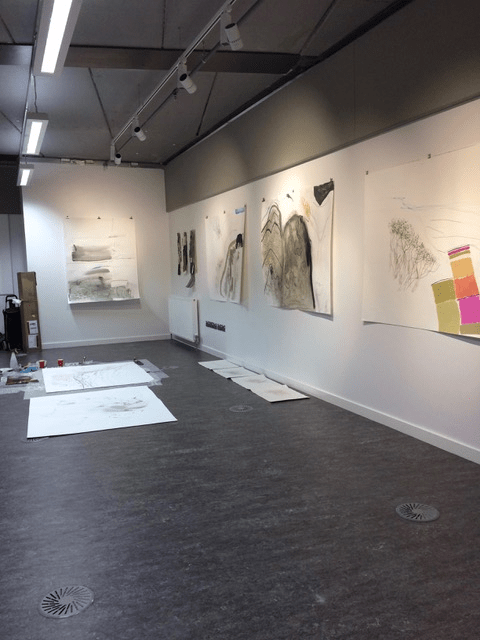 On Tuesday the 18th we had a painting day. We set up our studios and painted. This we really enjoyed as students were asking questions about watercolour. We talked about what watercolour can mean in the way of paint ( was acrylic watercolour?) and also the use of paper. Students were pleased that the RSW were coming to see them. They said this before they realised we were RSW members.
The following week we gave an informal talk to staff and students about our work. Tea and biscuits for this event and lots of questions again about materials, presentation and subject matter.
We both got a lot out of it as we hope they did too.
The end of this week we have to take it all down again. We both feel this was a very worthwhile exercise and were glad we were asked."  Ann Wegmuller October 2018.