Ayrshire Summer Show a First for the Society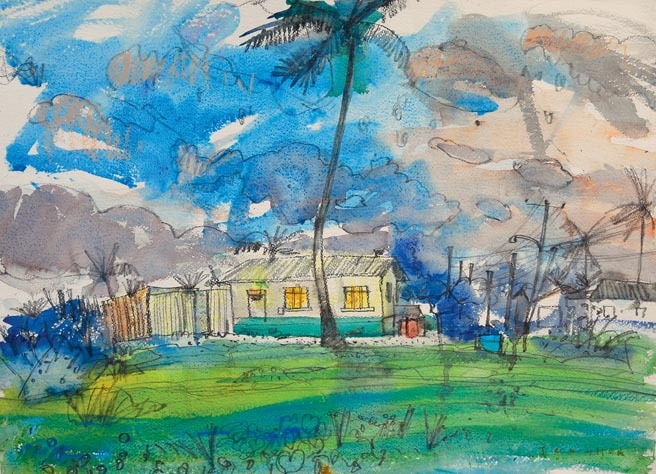 The RSW Summer Show opens at the Maclaurin Art Gallery this weekend (Sunday 13 May 2012) and marks the first visit by the Society to Ayrshire.
The exhibition features paintings by RSW Members from across Scotland including many of Scotland's leading artists as well as local artists James S Davis, Claire Harrigan, Sandy Murphy, Jacqueline Orr and Glen Scouller.
The Society, which was granted Royal Status by Queen Victoria in 1888, was started to encourage and promote watercolour painting and over the years has exhibited in Edinburgh, Glasgow, Forfar and Dundee.
Many famous Scottish artists have been Members of the Society such as William McTaggart and Sir William Gillies, and today's artists include Philip Reeves and Ian McKenzie Smith.
RSW President, John Inglis said "We're delighted to have this opportunity to visit Ayrshire, a part of Scotland which has influenced and inspired many artists.  We hope visitors to the exhibition will enjoy this vibrant showcase of watercolour painting."
RSW Summer Exhibition Maclaurin Art Gallery Rozelle Park
Monument Road, Ayr KA7 4NO
Sunday 13 May – Sunday 12 June 2012
Open Mon-Sat 10am to 5pm, Sun 12 to 5pm Closed Tuesdays
Admission Free